"Who Will Take Care of Mom?" is a must-read for anyone who may have to give or coordinate long-term care for a parent, disabled or terminally ill relative.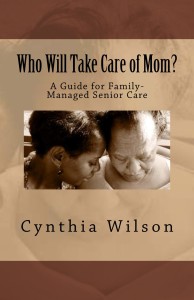 This life-changing experience happened to Cynthia Wilson when she was  34, single and poised to enter her peak earning years. Odds are that you  or someone you know will have to take care of a parent sooner than  expected because people are living longer, but not necessarily healthier.
The trend is threatening America's economic prosperity and consuming  personal wealth because Americans are spending more of their tax  dollars, personal savings and time away from work on elder care.
In "Who Will Take Care of Mom, A Guide for Family Managed Senior  Care," Cynthia examines the economic, employment and political trends that are affecting long term care, family life and the work place in America. She explains why family managed care is the better solution for families and shows caregivers how to develop a family managed care plan that provides safe, loving care for a relative, without forfeiting the family's wealth.
About the Author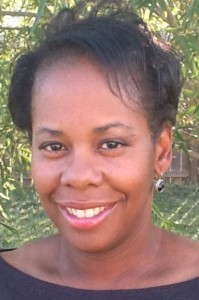 Cynthia Wilson became engrossed in elder care services after she brought her elderly and disabled mother to live in her home  in 1999. She background in market research, finance, and experience reporting about health care and consumer medical debt  helps her navigate the constant changes in long term care services.  Cynthia began advocating for seniors and disabled people on her blog in 2007. She holds a BS in Communications, a Masters in Business Administration and is an adjunct faculty staff member in the Aging Studies Department at at Wichita State University.
Visit her Facebook page and follow her on Twitter